Commonwealth Collective Bargaining Update
Click the image below to view an online PDF version of the Collective Bargaining Agreement Book (July 1, 2017 – June 30, 2020).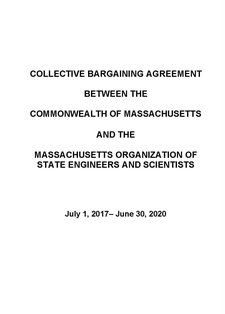 The most up to date salary charts are also listed below by date of implementation. These salary charts reflect the additional 1% increase that was given to the employees because of revenue benchmarks being reached as outlined in the amendments.
---
These are copies of Collective Bargaining Agreement documents: